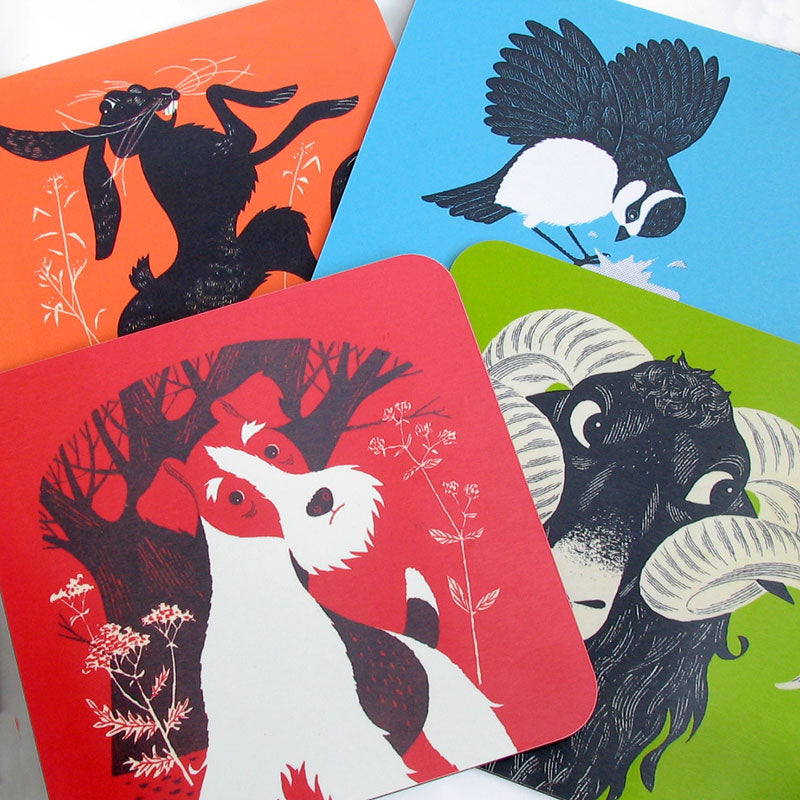 It' been a while since I've written about the Country Fair range of designs, skilfully drawn by John Hanna in the 1950's and as I've been updating the webpages for the table mats and coasters today, I thought it was a good opportunity to re-visit the story. Macdonald Hastings published the magazines before going on to work as a presenter for the BBC and kept copies, which were stored by his daughter, Clare. She approached me to make some Own Mats from the designs and on setting sight on them I was hooked - who wouldn't be? They are delightful...
---
Designer Creations, Unit 48, The Hop Pocket, Bishops Frome, Worcester WR6 5BT As designers and manufacturers of beautiful furniture Designer Creations also offer workshops and a retail shop with hand selected products for your home...
---
Edwards & Todd,  25a Museum Street, London WC1A 1JU Within a stone's throw of the British Museum this delicious and delightful store has a wonderful selection of John Hanna design products, as well as a selection of work from renowned British printmakers...  
---
Lorna Doones, UK Salvage, Green View, Bentwaters Business Park, Rendlesham, Woodbridge, Suffolk IP12 2TJ Lorna Rackham has opened her own boutique selling her hand crafted cushions, hair accessories and a selection of complimentary products, which all look very lovely.  Pop in and see...
---
As a local gall I couldn't possibly say no to joining in with the Vintage weekend in Margate on 17th and 18th August 2013. There will be retro and vintage galore in the Old Town and up the High Street - from Punch and Judy performances to jive dancing, cream teas and themed markets, as well as a vintage vehicle parade, I hope to see you there. I'll be selling my retro wares in The Media Centre, 11/13 King Street, Margate CT9 1DD - 10am to 6pm on Saturday and 10am to 4pm on Sunday